Copyright © 2016 Fostering Progressive Advocacy Foundation Inc. All rights reserved.
"Speak up for those who cannot speak for themselves, for the rights of all who are destitute.​Speak up and judge fairly; defend the rights of the poor and the needy." Proverbs 31:8-9

Memory of Nancy Schafer-We Will continue the fight. ​Help us end the cruel & degrading treatment of children & parents by the government. Accountability is needed on a local,state and federal level.

​FPA-Foundation accepts NO money from solicitors, government or any other organizations which might compromise the integrity of our campaign. ​Spread the word
Support us on Facebook, YouTube and Twitter @FPAFOUNDATION.





​​​​

1- A guide for parents on your child welfare case

2- False Allegations-Steps you must Take-Requesting your report.Clearing Your name.

3-Community Organizing 101-Getting your voice heard/ How to get community involved to support your case.

4-How to Take Action​​-FPA-Campaigns that put pressure on decision Makers.

5- Laws that every parent should know/ Protecting your Constitutional Rights.

6-​​Preparing for family court.What you need to know

6-How to make complaints against Lawyers. What should lawyers be doing on your case.​​

7-Documenting 101-What Parents must do.​​


​​​​​YOUTHS IN CARE WORKSHOPS
1-A guide for youths in foster care

2-Community Organizing 101-Getting your voice heard/-How to get the community involved to support your case and attention of elected officials.


3-What You need to know-Services youths in care must Obtain

4-What You need to Know-Your Rights in foster care
​
5-How to make complaints and where to go to have your voice heard.​



​​FPA-Foundation-Information Station
​Foster Parents workshops
1-What you need to know-Foster Parent State Manual

2-What you need to Know-False Allegations

3-What you need to know-Community Organizing 101-Getting your voice heard-Fighting for reform to help foster children & Families.

4-How to become a Advocate for foster children.

5-How to take Action as a foster Parent.​​


​​​FPA-Foundation-How To Guides for FPA-Foundation Community Organizers & Advocates.
​​How To Hold a Press Conference
How To Speak in Public
How To a Receive Positive Media Attention
How to Promote Your Cause on YouTube
Building Organizations
How To Recruit Members
How to Find and Develop Leaders
How To Run Good Meetings
How To Deal with Intimidation
How To Hold a House Meeting
How To Develop a Fundraising Plan
How To Understand the Role of a Community Organizerer
How to Organize Strong Local Chapters
How to Build a Successful Major Donor Program
Winning Issues
How To Develop a Winning Strategy
How To Take Action
How To Hold an Accountability Session
How To Research for Organizing
How To Influence Public Officials
How To Work in Coalitions
How To Have an Impact on your Rural Electric Cooperative
How to Research Corporations
How to Have a Successful Lobby Meeting


REFORM ACS & FOSTER CARE AGENCIES NOW!
JOIN FPA-CALL AND REQUEST FOR A AUDIT & INVESTIGATION ON ACS & FOSTER CARE AGENCIES & FAMILY COURTS.
​

​FAMILIES ARE VICTIMS OF FEDERAL LEGISLATION THAT PROVIDES FUNDING TO STATES.

By enacting legislation that promotes the separation of indigent parents from their children under the façade of child neglect, the government is failing to meet the " best interests" of the child, which include love, stability and continuity of care.
​​​​

In addition to losing their constitutional right to raise their children as a result of ambiguous definitions of neglect, low-income parents also incur this loss as a result of the disparate impact of federal legislation. Federal legislation provides funding to states as a financial incentive to create child abuse prevention programs, which negatively impacts low-income families. In effect, such monetary incentives not only achieve the goal of persuading states to initiate preventative programs, but also unfortunately provide an incentive for increasing the number of low-income parents reported for child abuse and neglect in order for a state to receive a larger grantAt first glance, the Child Welfare Act may appear to have solved the injustice created by CAPTA.

​​However, although the Child Welfare Act's requirement of a hearing satisfies procedural due process, low-income parents remain at risk for the violation of their substantive due process right to raise their children.The Child Welfare Act was enacted to create a balance between the increased number of child abuse and neglect reports created by CAPTA's monetary incentive and the resulting placement of children in care. Nevertheless, the Child Welfare Act has not combated the problem of low-income parents being victimized by child protective service agencies that desire increased funding.Thus, the Child Welfare Act provides a solution for the procedural due process right of low-income parents, but the monetary incentive of CAPTA continues to cause the violation of low-income parents' substantive due process right to raise their children.
Violations by Office and Children Family Services
​ Child Abuse And Maltreatment Registry


​
Time to change the laws that are hurting the community​
Almost everyone knows that New York State maintains a sex offender registry, but few people know that New York State, in deed all states, also maintains a child abuse and maltreatment registry, known as the State Central Register. While the sex offender registry serves a useful purpose in that it makes the public aware of convicted sex offenders, the nature of their crimes, and where they are currently living; the child abuse and maltreatment registry is seriously flawed and is injurious to thousands of people who have never been convicted of a crime. That's because you do not have to be convicted of a crime to have your name placed on the child abuse and maltreatment registry.

Just how does your name get on the registry? After a phone call is made to the child abuse hotline, a report of the call is made to Child Protective Services (CPS). CPS launches an investigation that can take up to sixty days to complete. When the investigator completes her investigation, she either indicates the report or declares that it is unfounded. An unfounded report means that the investigator found no evidence of neglect or abuse. An indicated report means that the investigator found some evidence of neglect or abuse. Once a report is indicated, the person who allegedly abused or neglected a child is immediately placed on the child abuse registry.

All it takes then to be placed on the registry is one personal investigation, resulting in her belief that there is some evidence that abuse or neglect took place. The investigator is not required to find that there is a preponderance of evidence pointing to guilt, but only some evidence.

It's true that some of these cases end up in court and the person named in the report is found guilty of neglect or abuse, but there are also many cases where the person is found innocent. If a person is found innocent, his or her name is not automatically removed from the registry. A separate hearing has to be held to do that and the alleged perpetrator has to formally request that hearing within a certain time frame.

Many times a report is indicated, particularly in neglect cases, and no criminal charges are lodged. I know of cases where a CPS investigator indicated a report of neglect, but no charges or petitions were filed in either family or criminal court. My guess is that the investigator did not really believe there was any neglect, but wanted to protect herself in case more evidence surfaced in the future.

What is disturbing about the child abuse and maltreatment registry is that, regardless of whether or not a person is guilty, he or she is placed on the registry before having a chance to defend his or her innocence. And he or she is placed on that registry based on the investigation of one person. This is akin to a person being placed on the sex offender registry before going to trial, based on one detective's investigation.

This becomes even more troubling when one realizes that the registry is not just a list of people who have been accused of child abuse and neglect and investigated by one person who believes there is some evidence of neglect, but it is also a form of punishment. While the child abuse registry is not available to the general public, it is available to employers who employ people in jobs--such as daycare, teaching or pediatric nursing--where they have contact with children.

When you apply for a job working with children, your prospective employer will most likely send an inquiry to the New York State Office of Children and Family Services to see if your name is on the register. If your name is on it, the employer is not likely to care whether or not you are innocent or whether or not you got your day in court. The job will not likely to hire you, and with law suits and liability insurance being what they are, you can hardly blame him.

The real culprits here are not employers who use the list, CPS investigators who put people on the list, or the New York State Office of Children and Family Services which maintains the list. The real culprits are the New York State Assembly and Senate which passed the laws setting up the registry and the rules for getting placed on the list.

These laws are unfair and most likely unconstitutional, but no one has challenged them. Most of the people on the list, whether guilty or innocent, are the kind that cant afford an attorney to represent them at afair hearing to get their name taken off the list, much less afford to challenge the laws that put them on the list in the first place.

Civil liberties groups have challenged sex offender laws, laws that often affect convicted criminals, because of their unfairness. The same attention needs to be paid to parents, foster parents, grandparents and others who have been placed on the child abuse and maltreatment registry before having their day in court and in some cases without ever having their day in court.


Take Action On Our 3 Campaigns

Double click here to edit this text.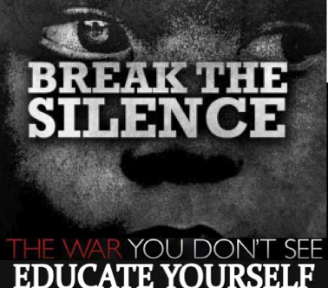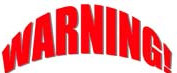 NYC-Black & Latino Families are being torn apart by the child welfare system
STOP THIS GENOCIDE​



STOP Human Rights Violations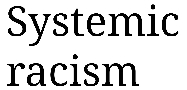 Help Us End the cruel & Degrading treatment of Children & Parents by the Government
Your Right To Know Workshops
​
​
Workshops for Families affected by child welfare.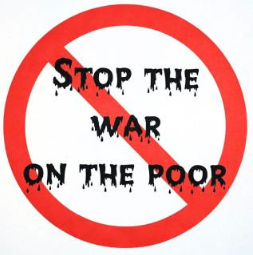 ​​